MILITARY CREMATION URNS
A Lifetime of Memories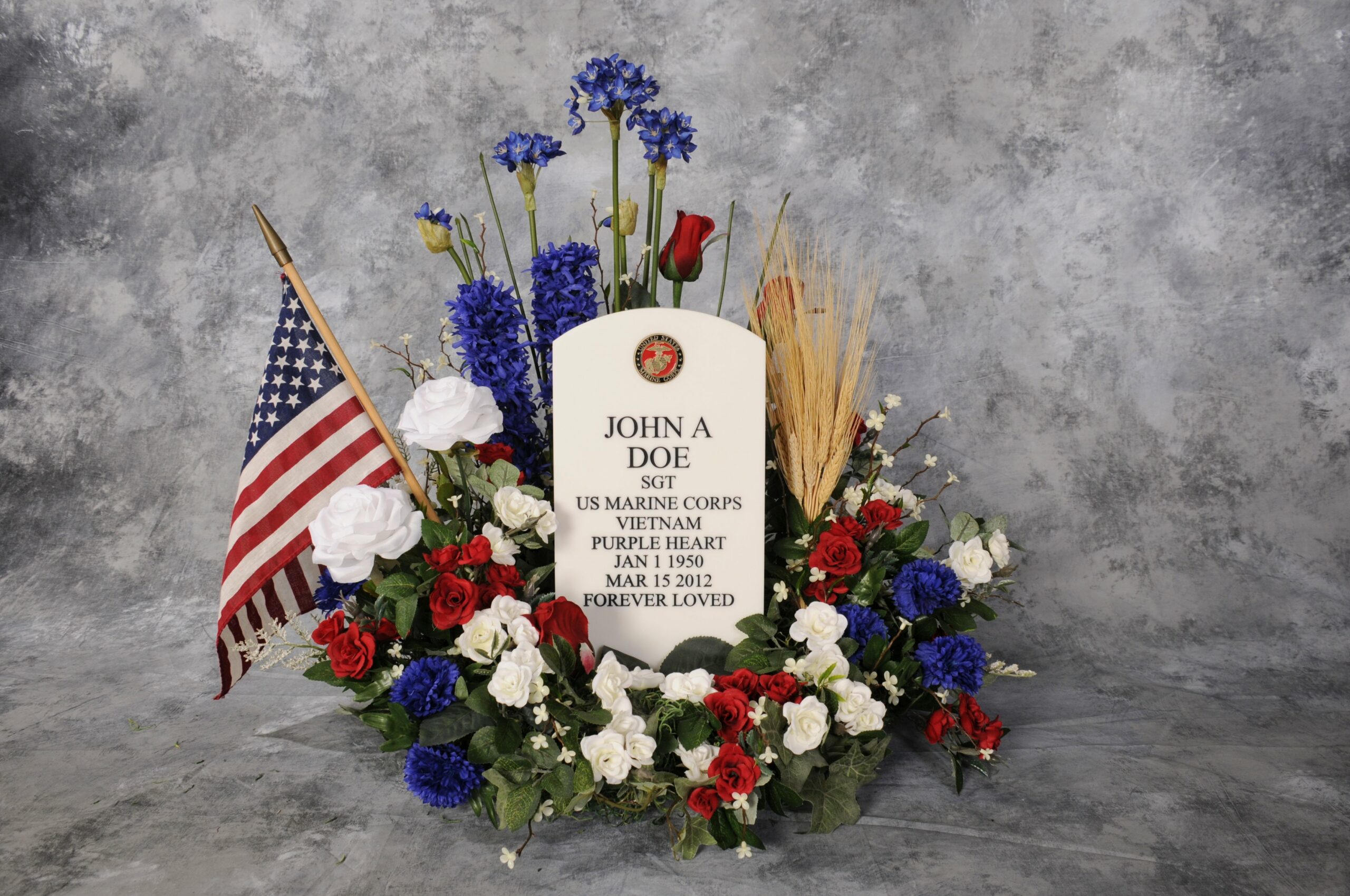 Military Uniform Urn covered with uniform fabric, trim, buttons, cap device, ribbon of choice, and dog tags.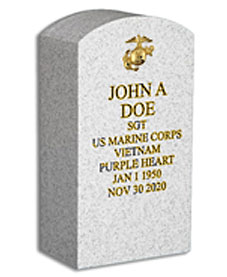 Available in white and grey.
Master Sergeant Phil Miller designed and created these urns after his illustrious military career in the Army.  He proudly manufactures these urns in America for his fellow veterans.
This cremation urn with your uniform cap device displayed on it, replicates the grave markers at Arlington Military Cemetery, and other cemeteries nationally.  The urn is available in white or grey, with gold lettering, and silver lettering for the Air Force.
It is 12″ high, 6″ deep, and 8″ wide.  It accommodates 66 cm of cremated remains.  It costs $300 which includes shipping and handling.
Contact Phil Miller at 701-595-3132 to place your order.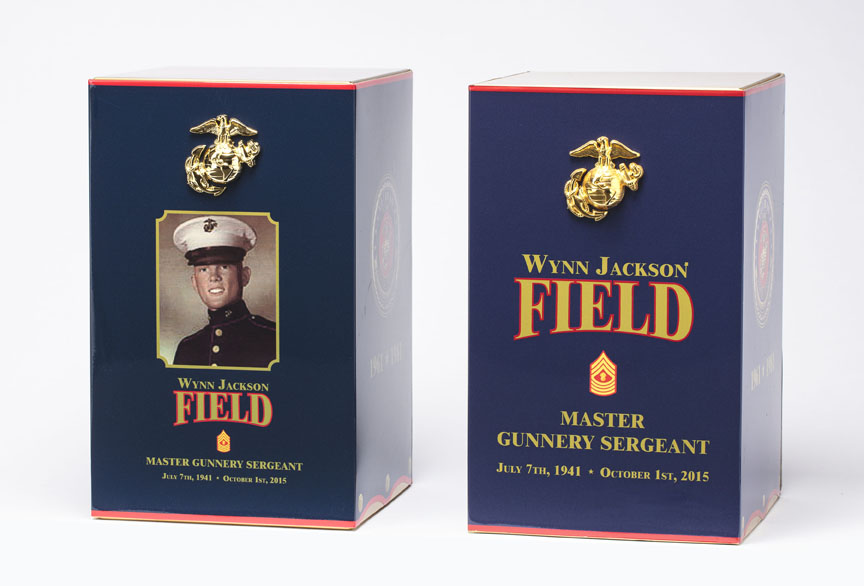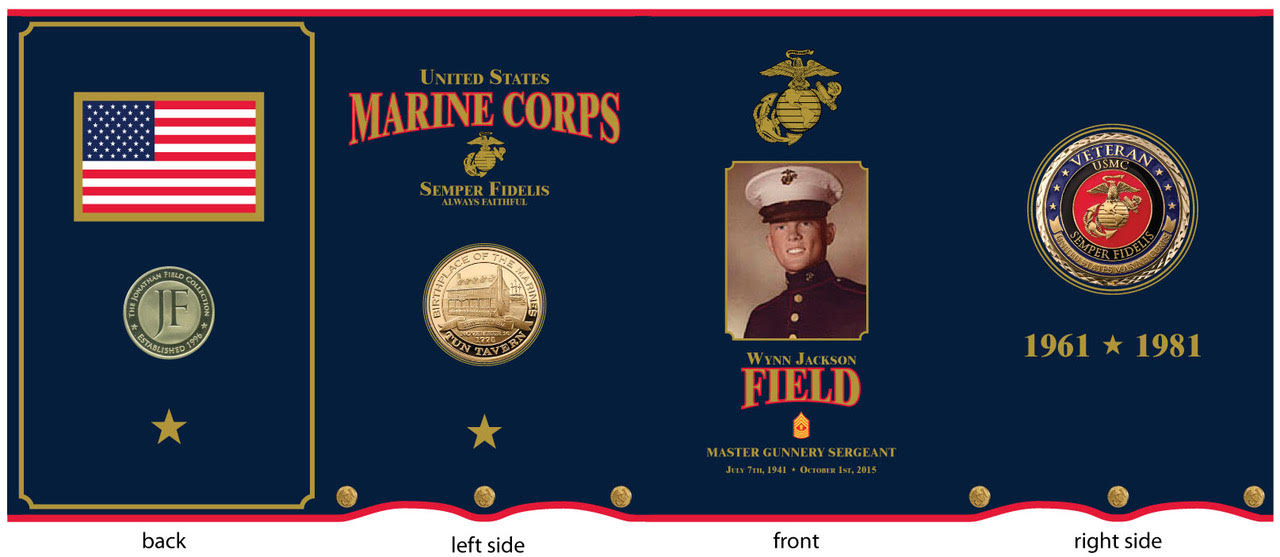 Photograph of Jonathan's metal urn.
You can make your own decision to design your urn so it best represents your life, and if you want a photograph on this urn or no photograph.  It is personalized and permanent resting place.
These urns are made in America to display the memory of a veteran, and are offered with the military lettering font Times Roman.
Any time during the order process you are welcome to contact me for exact details of price and delivery times.  My hours are seven days a week, 24 hours per day.  You can also email your questions to jonathan.field@sbcglobal.net.