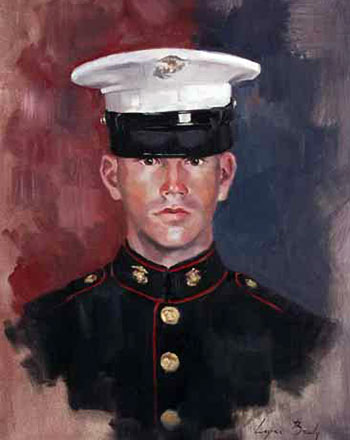 A hand-painted portrait of your beloved Veteran is included with the Class A Casket.
A prominent Portrait Artist donates her exceptional talent for a 22" x 19" portrait of the deceased Veteran.  This is her way of gifting the Veteran's family by giving her talent, respect and love.  With your permission, we will give the artist your telephone number to speak with you directly.
Contact us at 415-331-7777
This offer is for families who purchase a Military Casket only. Below are examples of these portraits, which are from actual photographs of the Veteran submitted by their Family and painted with their permission.